Secure Heat Home Monitoring System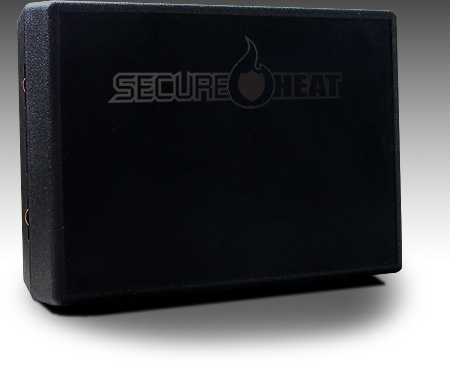 Secure Heat Home Monitoring System protects your home in 3 critical ways.
It protects against heat loss.
With optional oil burner sensor, it protects against prolonged shutdown of your heating system caused by mechanical failure.
It monitors your fuel inventory to give you absolute protection against a runout of fuel in your storage tank.
Just like a security alarm, it pages us (your fuel supplier) over the telephone line should your home heating need attention in the event of a temperature drop indoors, burner failure, or low fuel level. Secure Heat Home Monitoring System dials out, it tells our computer your name and address and what type of attention your heating system needs. It's all automatic. You don't have to do a thing. What's more, you don't even have to be home!
Secure Heat Home Monitoring System is the size of a home smoke detector.
The Secure Heat Home Monitoring System is FCC-approved and will not interfere with your use of the phone.
---
Quality Service From Mendenhall Fuel Inc.
Automatic Delivery of Heating Oil, Kerosene, and Propane
24 Hour Emergency Service
Family Owned & Operated Since 1934
If you have any questions or would like more information, Please call (631) 653-5000 Monday - Friday, 8AM - 4PM. We will be happy to assist you.
Contact Us Today!