Long Island's Source for Fuel Delivery!
At Mendenhall Fuel, you get prompt fuel delivery for an affordable price! In addition, we offer a few extras, such as automatic delivery and a budget plan. Keep reading to learn more!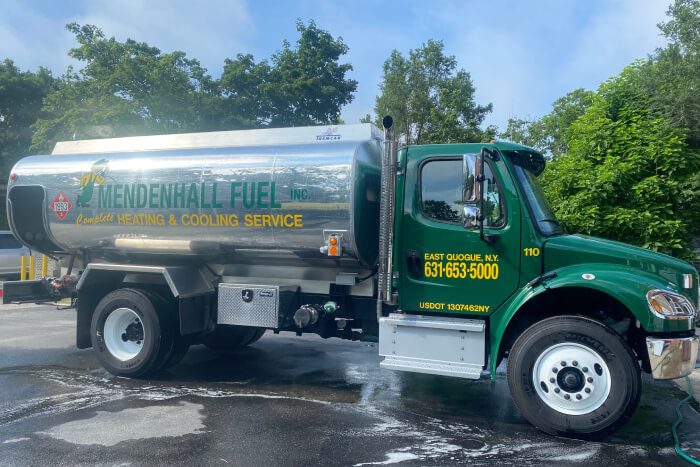 Heating Oil
#2 heating oil, or Oilheat, is a clean-burning home heating fuel featuring a low sulfur count (15 ppm), and an abundant and reliable supply. Many homes across Long Island use heating oil for their homes due to its long-standing record of safety and friendliness toward the environment. Furthermore, Mendenhall Fuel offers Bioheat® Fuel – a clean, green alternative to traditional home heating oil. Read more about Bioheat® Fuel.
---
Quality Service From Mendenhall Fuel Inc.
Automatic Delivery of Heating Oil, Kerosene, and Propane
24 Hour Emergency Service
Family Owned & Operated Since 1934
If you have any questions or would like more information, Please call (631) 653-5000 Monday - Friday, 8AM - 4PM. We will be happy to assist you.
Contact Us Today!