Thermo Pride Oil Fired Furnaces

Since 1946 THERMO PRIDE has listened to consumers and found new ways to satisfy their demands for the best, most reliable, and efficient oil-fired furnaces. As a homeowner, you buy a furnace because you want a warm, comfortable home. But, you also want one that will efficiently use fuel, be dependable, easy to maintain and last a long time.
We have concentrated our efforts on product improvement to assure you the highest quality and offer a Lifetime Guarantee.
---
Manufacturers We Install
Furnaces
View manufacturers websites for product details.

Thermo-Pride
(
View Thermo-Pride Website
)
---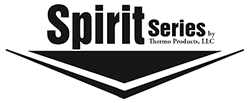 Spirit Series by Thermo-Pride
(
View Thermo-Pride Website
)
---
Rheem
(
View Rheem Website
)
---
---
Quality Service From Mendenhall Fuel Inc.
Automatic Delivery of Heating Oil, Kerosene, and Propane
24 Hour Emergency Service
Family Owned & Operated Since 1934
If you have any questions or would like more information, Please call (631) 653-5000 Monday - Friday, 8AM - 4PM. We will be happy to assist you.
Contact Us Today!