Roth Oil Tanks

Roth double-wall tanks are designed to offer the highest level of environmental protection. Avoid oil spills and leaks caused by defective pipes, couplings or fittings which are located underneath the tank.* Every inner Roth tank is made out of blow-molded, high-density polyethylene that is seamless, absolutely leak-proof and corrosion-resistant.
In addition, Roth tanks feature top connections to ensure the oil stays where it should. The outer tank is made of lead-proof corrosion resistant steel which is capable of containing at least 110% of the capacity of the inner tank for maximum protection.
---
Manufacturers We Install
Oil Tanks
View manufacturers websites for product details.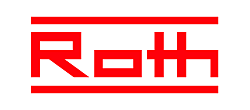 Roth
(
View Roth Website
)
---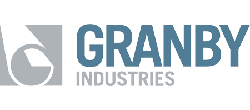 Grandby
(
View Grandby Website
)
---
---
Quality Service From Mendenhall Fuel Inc.
Automatic Delivery of Heating Oil, Kerosene, and Propane
24 Hour Emergency Service
Family Owned & Operated Since 1934
If you have any questions or would like more information, Please call (631) 653-5000 Monday - Friday, 8AM - 4PM. We will be happy to assist you.
Contact Us Today!